Blink Finance was founded to provide all Australians with personal, professional and hassle-free financial services. From competitive car finance and marine financing to personal and business solutions, we have sourced a wide range of finance options to suit your needs – whatever they might be.
Why Choose Blink?
We work with over 30 of Australia's leading banks and lenders to offer market leading financial products, including car, marine, motorbike, equipment and personal finance
Access to the best interest rates in Australia – and we guarantee it!
Personalised terms and repayment options to suit your needs
Fast assessments and approvals – usually within 24 Hours
Exceptional, personalised service from dedicated finance professionals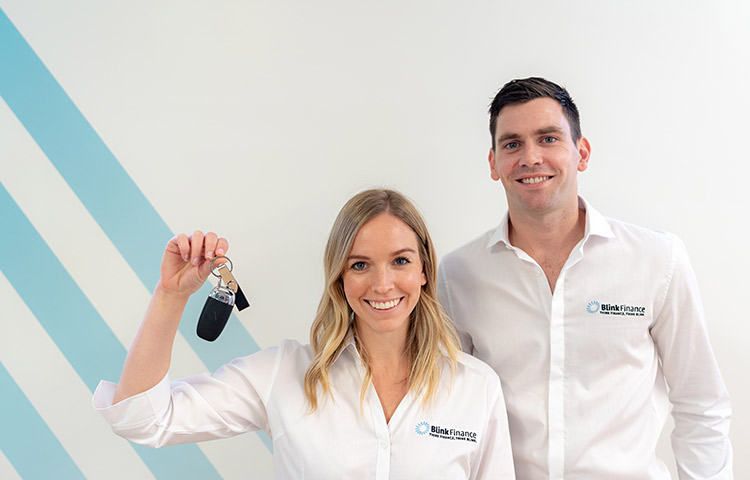 With Blink Finance, you can be sure that you are dealing with an organisation that knows and understands the needs of Australians. We are a local company, 100% owned and operated in Australia – and proud of it!
Our team of experienced finance specialists will assist you throughout your finance application. When you talk to us, you will be talking to people like you, who understand you and your needs.
Blink Finance is an associate member of FBAA and AFCA and we have agreed to be bound by its code of conduct. Details of which are available here: www..afca.org.au & www.fbaa.com.au
Great customer service. Very easy to talk to. They helped me understand everything as it was my first time doing finance. I will be recommending them to all my friends and family.
Katie is a great asset to Blink Finance. She did a wonderful job keeping us informed of procedures we were encountering and all other aspects of the lending paperwork. She was always cheerful and helpful.
Walter. U – November 2018
Fast, efficient and provided the finance I needed. I found them easy to communicate to and they kept me informed throughout the lending process. I would certainly recommend them.
Would recommend to anyone! Biggest shout out to Ben. He is literally one of the best!
Bianca. A – December 2018